How to install SEO PowerSuite on Windows / Linux / MacOs ?
SEO PowerSuite installation is highly intuitive and doesn't require any special computer knowlegde. The steps are similar for all operation systems.
Windows
Installing on Windows
Download SEO PowerSuite installation file for Windows.
Run the seopowersuite-jre.exe file
Follow the installation wizard
You can install the applications altogether or separately. Say, if you've chosen WebSite Auditor and RankTracker, download just one of those tools and select the other one along in the installation wizard.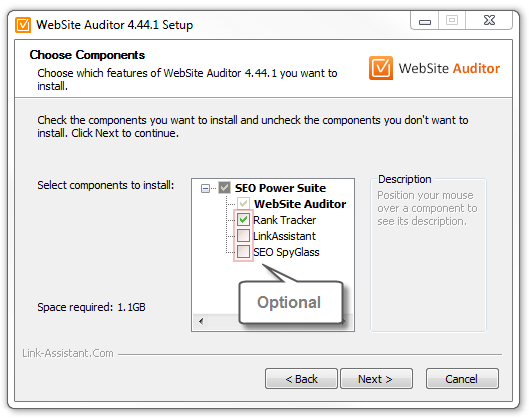 Possible system warnings
On Windows 7, you may get a system warning saying that the software might have been installed incorrectly. If downloaded from our official website, SEO PowerSuite apps are fully compatible with Windows 7. Choose the Program installed correctly option, and the installation will be completed.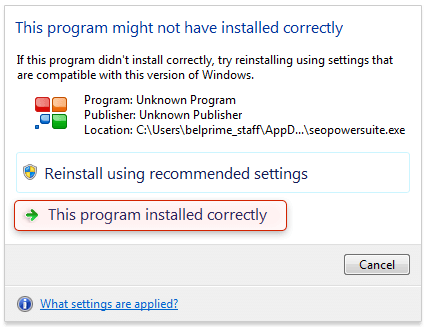 Some Windows 10 users may see a Defender SmartScreen notification: no worries, that's a common notification that shows up for all publishers Windows's not familiar with. Click More info > Run anyway to proceed with the installation.
To launch any of the apps after the installation, double-click on its icon on your Desktop, or search for it by name in the Windows Start Menu (Programs > Link-AssistantCom).
MAC OS X
Download the SEO PowerSuite dmg file for macOS.
Double-click the DMG file to open it.
Double-click the SEO PowerSuite icon to launch the installer, and follow the wizard.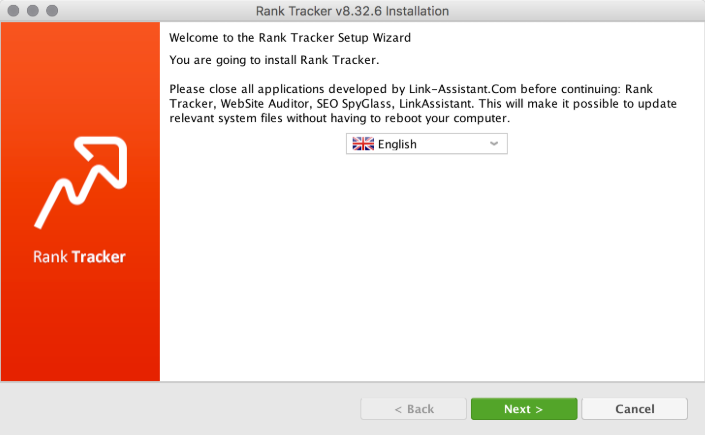 If you're installing a standalone app (RankTracker, for instance), you'll be offered to install the other apps from the suite along (that's optional).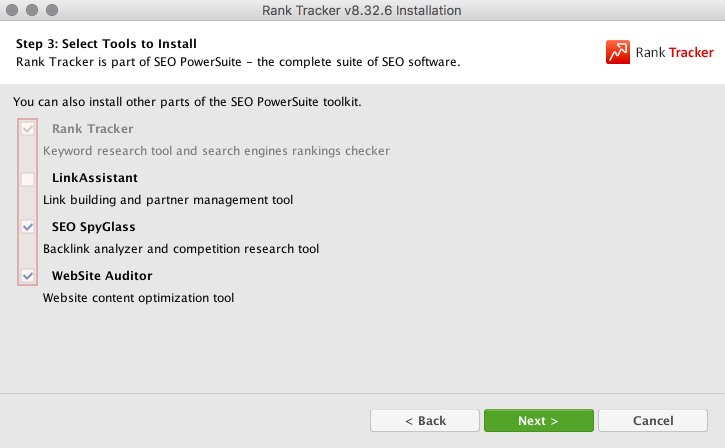 Once the installation is complete, please launch the Finder and go to /Applications/Link-AssistantCom/. Double-click on the name of the tool you would like to start.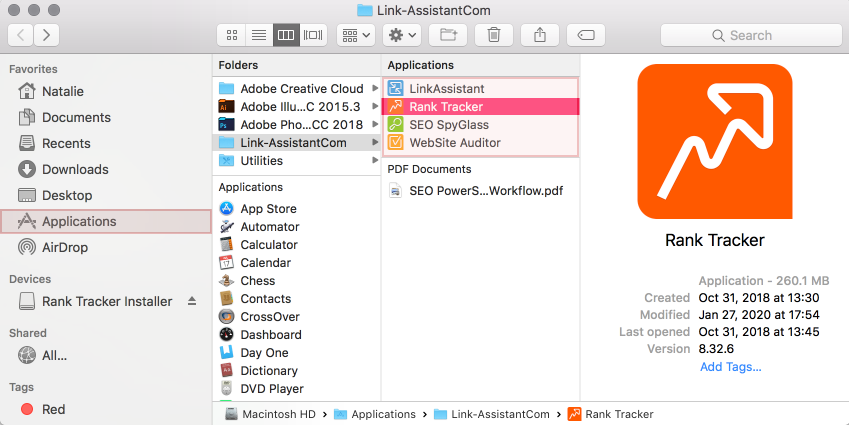 LINUX
NOTE: All of the tools developed by Link-Assistant.Com are built using the latest Java technology. They require a recent version of Java Runtime Environment to function correctly.
Therefore, to install and run the software on your Ubuntu, you'll need to make sure that you have Oracle Java set as your system default Environment. Open JDK is not supported at this time.
How do I install Java?
Launch the Terminal and run the following command:
java -version
The system should respond with Java(TM) SE Runtime Environment version.
If you have Open JDK installed (which is often used by default on Ubuntu but is not supported by the software), you'll need to run the following commands one by one in Terminal to install Java from Oracle in addition:
sudo apt-get install python-software-properties
sudo add-apt-repository ppa:linuxuprising/java
sudo apt-get update
sudo apt install oracle-java17-installer
sudo update-alternatives --config java
In the end, you should see the Update Alternatives window where you should select Java Oracle with the keyboard keys and hit Enter.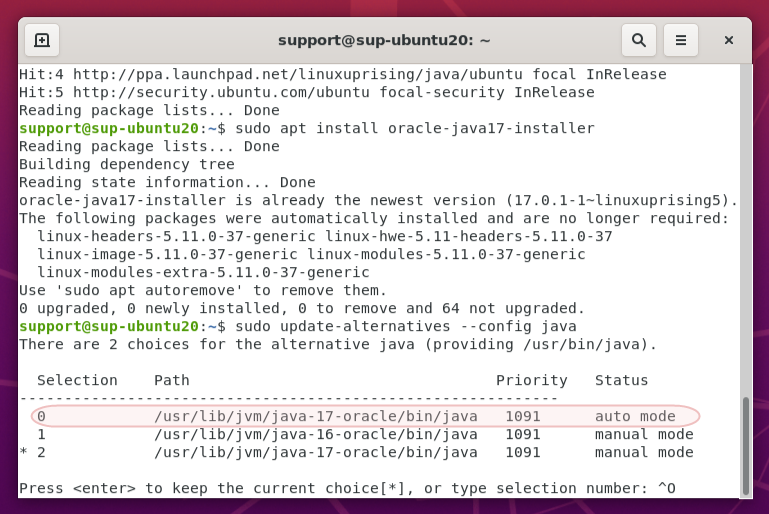 Download SEO PowerSuite installation file
Request your download link here:
Download the Gzip archive and Save / Extract it to Desktop.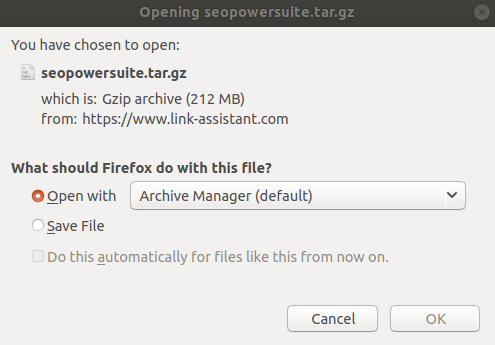 Install SEO PowerSuite
Launch the Terminal again (by default, you'll be in your User Home directory):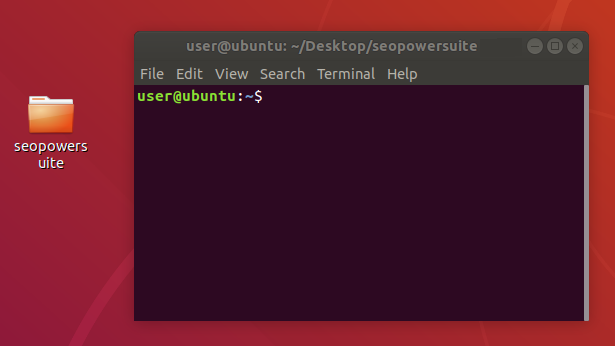 Run the below command and hit Enter to jump from Home to the folder you've saved to Desktop:
cd Desktop/seopowersuite/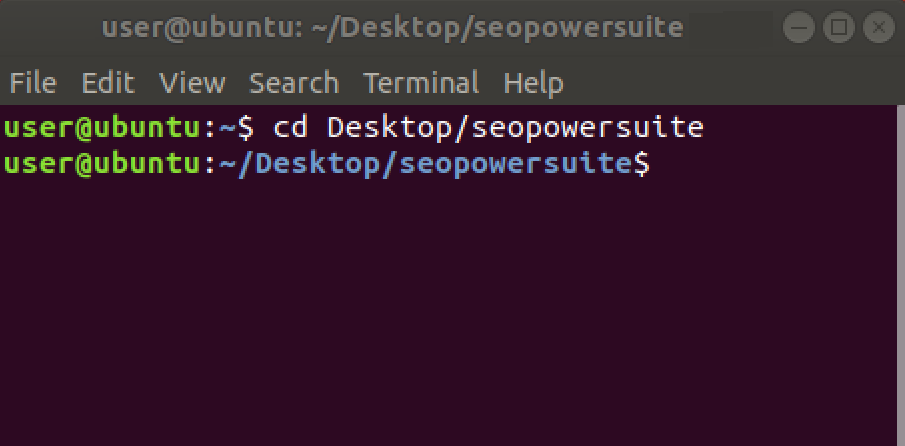 Run the following command and hit Enter to launch the installer as a root user:
sudo ./install.sh

Enter your root user password, and follow the installation wizard: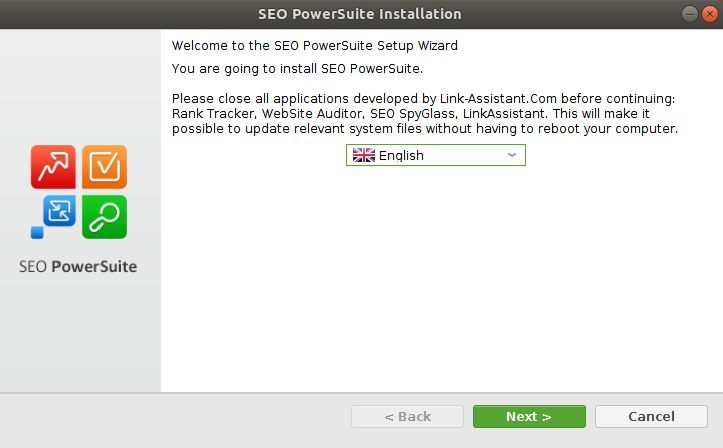 Run SEO PowerSuite apps
Run any of the SEO PowerSuite apps as root user by entering the corresponding sudo command:
sudo ranktracker
sudo websiteauditor
sudo seospyglass
sudo linkassistant