How to generate reports that would include only keywords in top 20/30/50?
Rank Tracker gives you access to various customizable report templates that you can save as HTML or PDF files and share with your clients as an e-mail attachment, a shareable link, or even upload directly to an FTP server.
When you deal with ranking keywords, it's natural that you are looking to present the hottest keywords separately, so you can easily focus on what matters at this very moment.
So how could you generate a report that would contain only the Top 20 or the Top 50 keywords from your preferred search engine?
Go to Reports and start with editing the existing template > hover over an existing template and click the 'gear' icon to edit a report:
In the left sidebar, make sure you have the 'Keywords rankings (detailed view)' widget added to your report: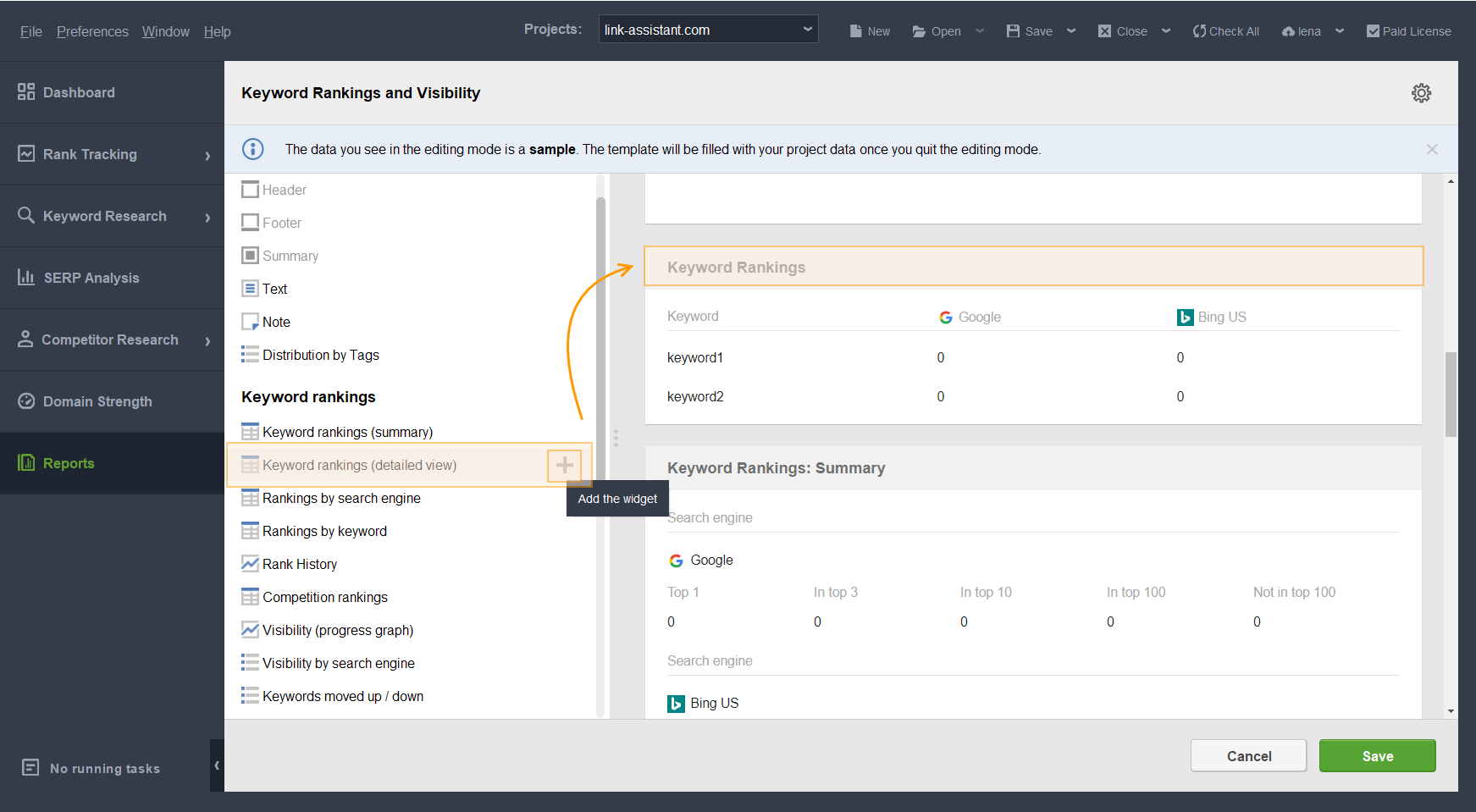 Now refer to the widget in the template area, hover over the upper left corner, and click another 'pen' icon > Click to edit the widget settings.
Select what factors should appear for the keywords within a widget (for example Keyword, Ranks in all search engines, # of searches):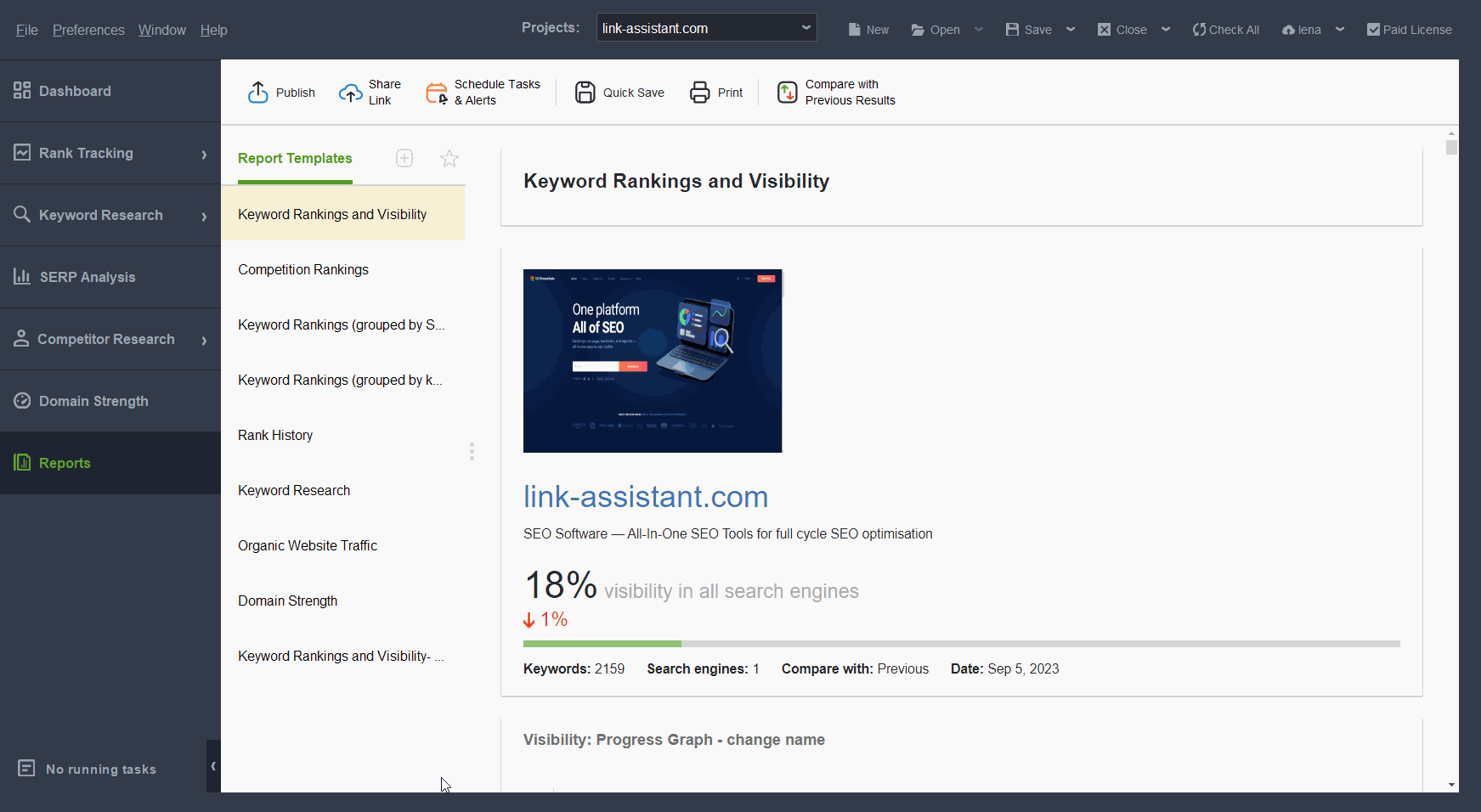 Now while still in the widget settings, click the Filter icon in the upper right corner and select to narrow down the output by Rank (depending on your desired result, you may set the Rank to be less than 21 for Top 20, less than 31 for Top 30, less than 51 for top 50 and so on):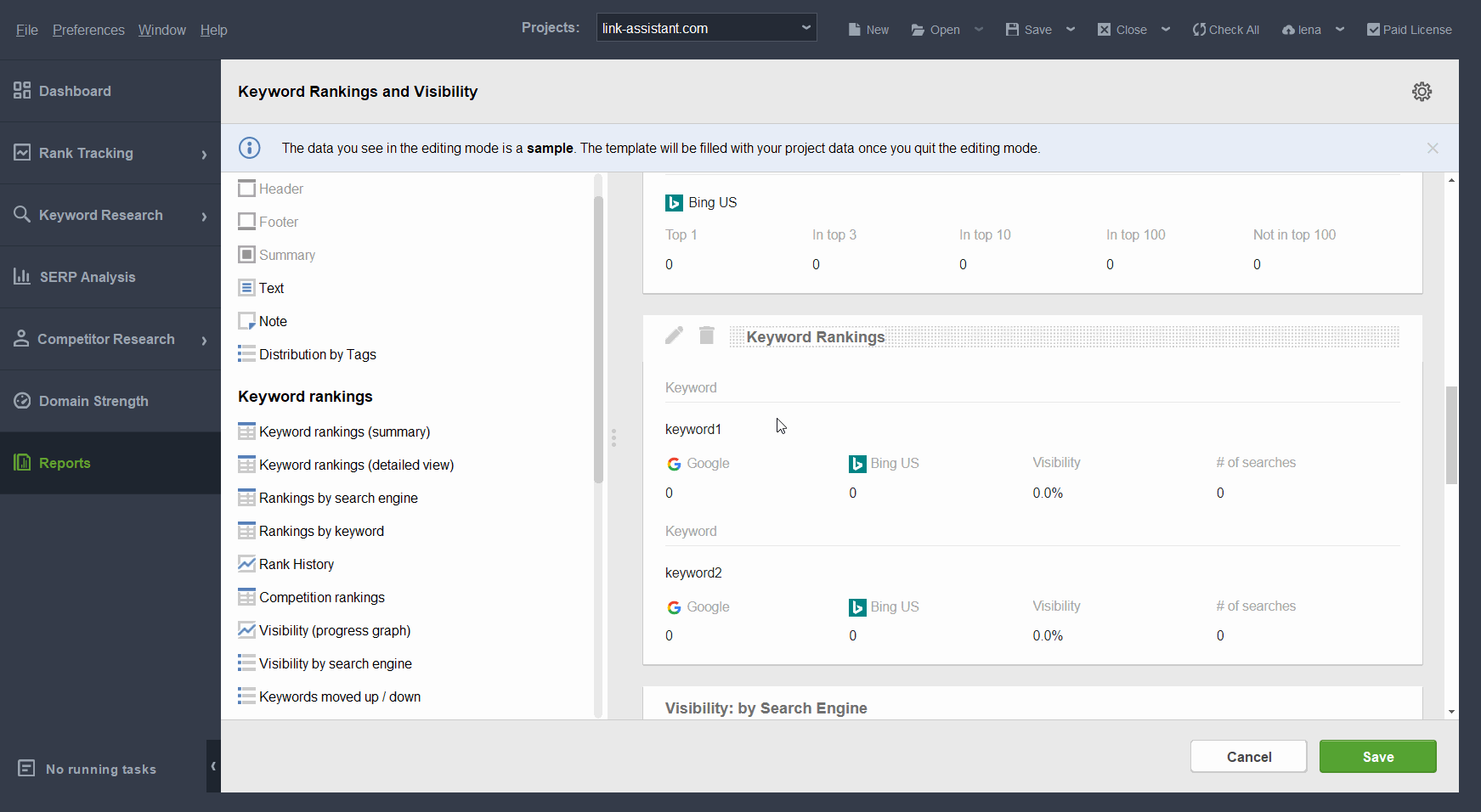 Click OK to save the widget settings.
Edit other widgets if needed and click Save to use the updated report template.
You are all done! Allow the report to populate the data and use it as you prefer.