How do I get a refund?
According to SEO PowerSuite return policy, subscription renewals and purchases are not eligible for a refund.
Users can cancel their subscription and stop automatic renewal at any time through their 2checkout account but before the charge date. As soon as a subscription gets renewed - no refund is provided.
Why I have been charged for my subscription?
All SEO PowerSuite subscriptions are set to auto-renewal by default.
The information about automatic renewal is provided on every Order page, as well as on the checkout page where you agree to the Terms and Conditions: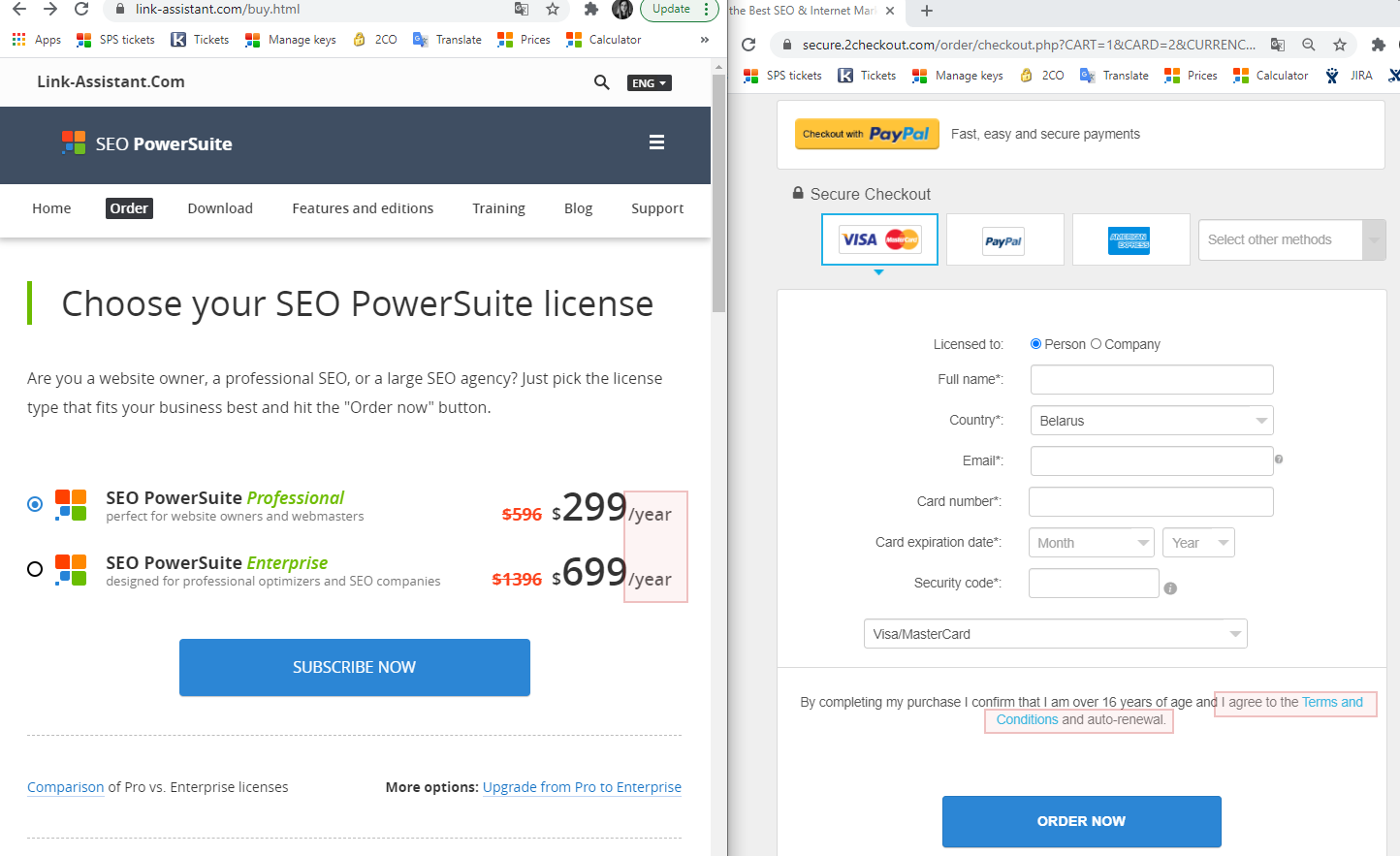 Please make sure to revise the Terms and Conditions carefully ordering subscriptions to our service - from our end, we outline all the terms and conditions on both the product page and checkout page, as well as in the return policy to prevent refund-related disputes in the future and enable you, as our customer, to make an informed purchasing decision.
How would I know when my subscription is about to renew?
You can check the status of your existing subscriptions via your 2checkout account or contact our support team at support@link-assistant.com to confirm your subscription details.
How can I cancel the auto-renewal? 
Switch to My Products tab- > click Stop Automatic Subscription Renewal link for the subscription that you want to stop: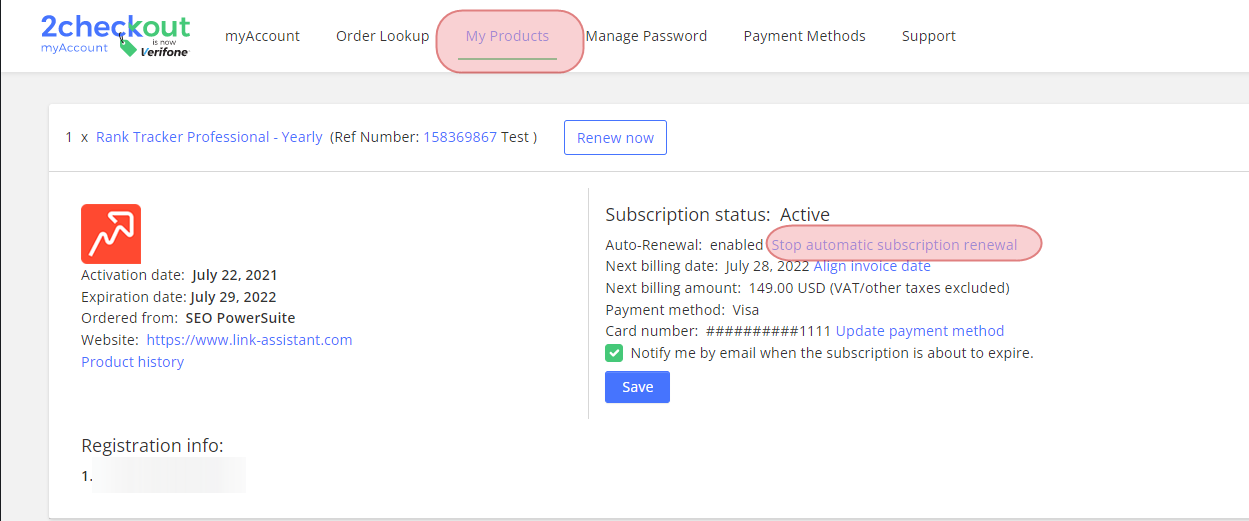 Is there a way to try the software out without a paid subscription?
Download the free version of our toolkit here. It would allow you to browse the software and see how it works.
If you would rather see what a paid user gets with their subscription, reach out to our support team via support@link-assistant.com to claim your 7 days trial with access to all our features.