Where do I enter my license details?
The Free version doesn't require registration and is available to all users by default.
If you've ordered the paid edition of SEO PowerSuite (Professional and Enterprise), you should receive a confirmation email with the license details and instructions. If you don't, kindly check the Spam/Junk folder in your mailbox.
Each of the SEO PowerSuite apps has its own individual license key; the keys are not interchangeable.
The license details are all case-sensitive and should be entered exactly as in the email (the registration name you've used upon ordering, and the unique license key).
To register SEO PowerSuite, launch each app and click the Enter License button at the top right. Copy and paste the registration name and the corresponding key to the registration fields as shown below, and click OK: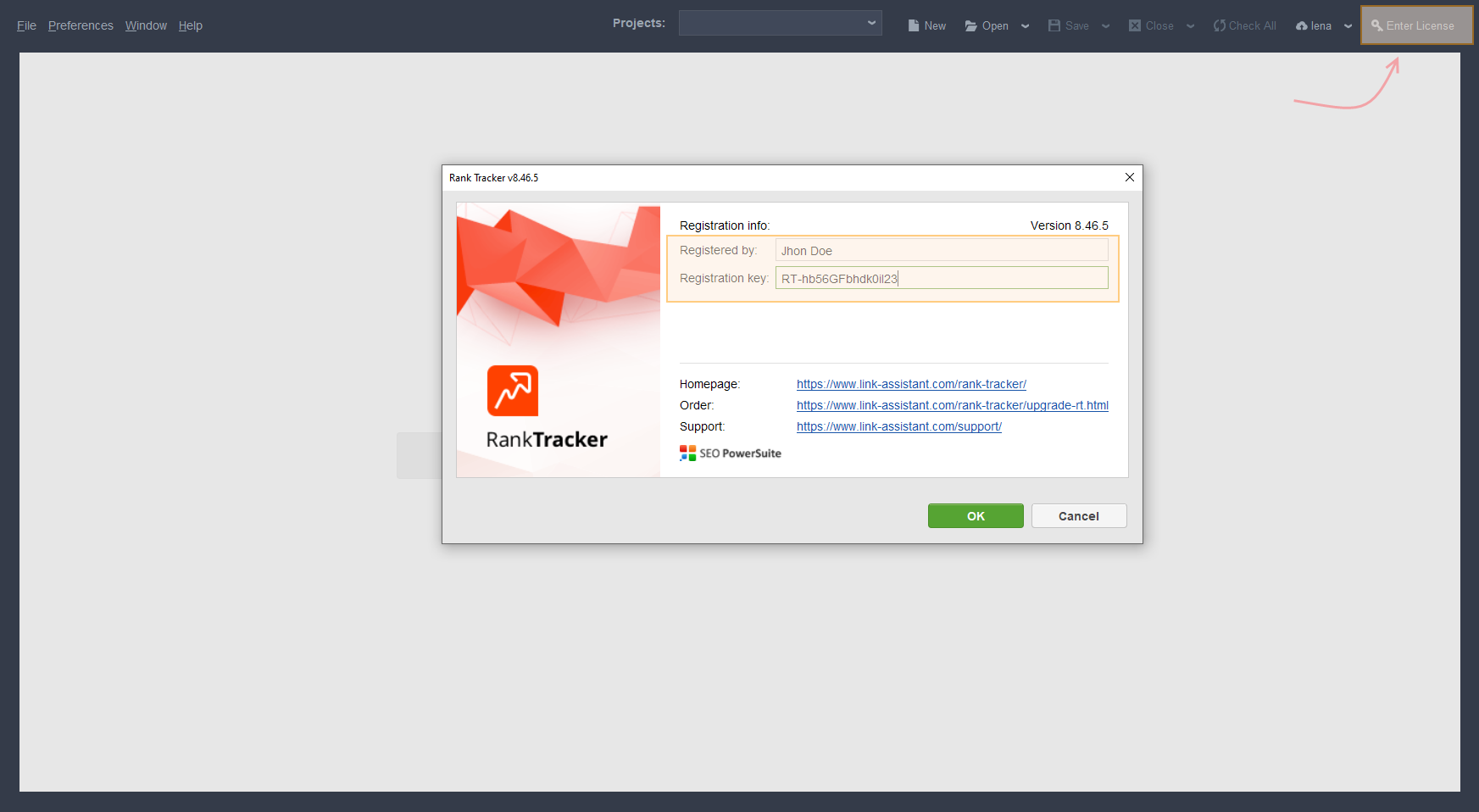 Once done, you should see the version of the app you are currently using: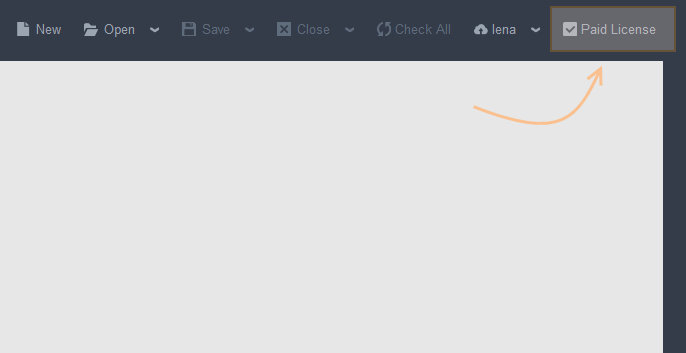 If you face any issues registering the apps, don't hesitate to contact our Support Team!