What is Backlink Value and how do I check it?
The Backlink Value is the ratio between the backlink page's authority (InLink Rank) and the number of links on it.
The higher the page's InLink Rank and the fewer links there are on it, the more link juice a link from the page can pass to your site.
To check the Backlink Value in LinkAssistant, you'll need to set up the Backlink Page and Verify the backlink first: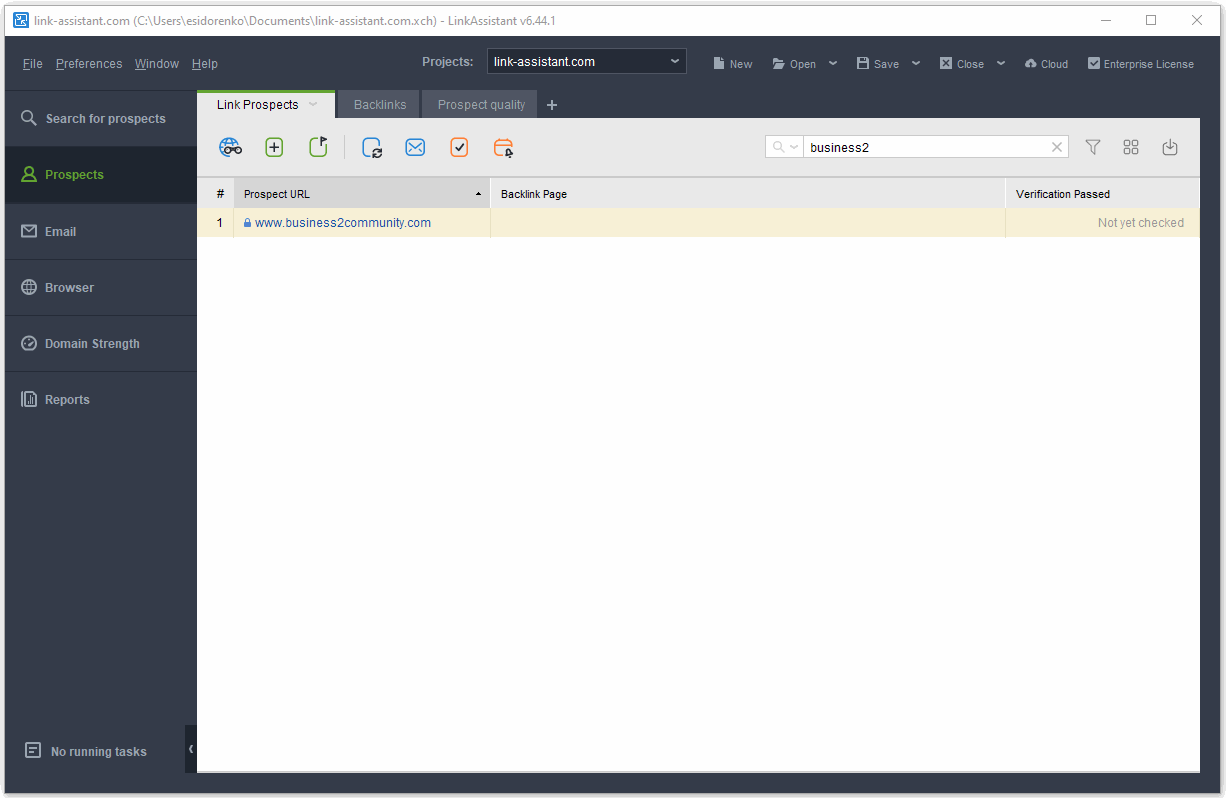 Next, for your convenience, add the columns to your workspace:
Total Links (Backlink)
InLink Rank (Backlink)
Backlink Value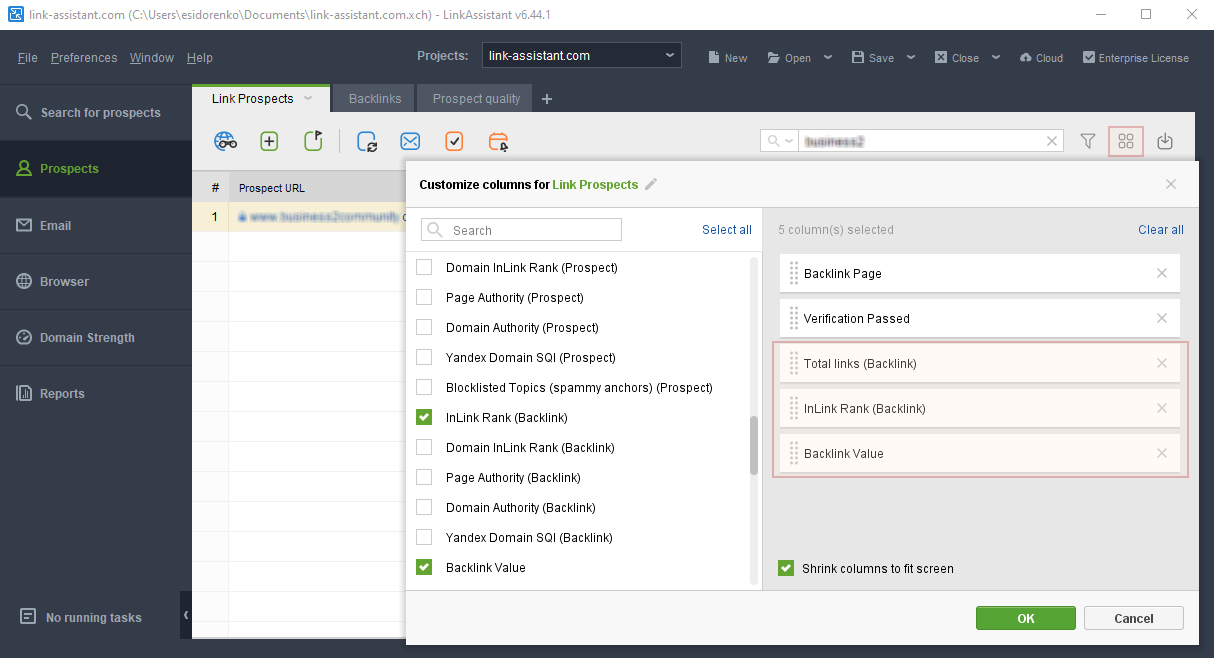 Select the backlink, click the

button, and choose Page Info and Authority factors.
Once those are checked, the Backlink Value will be calculated automatically: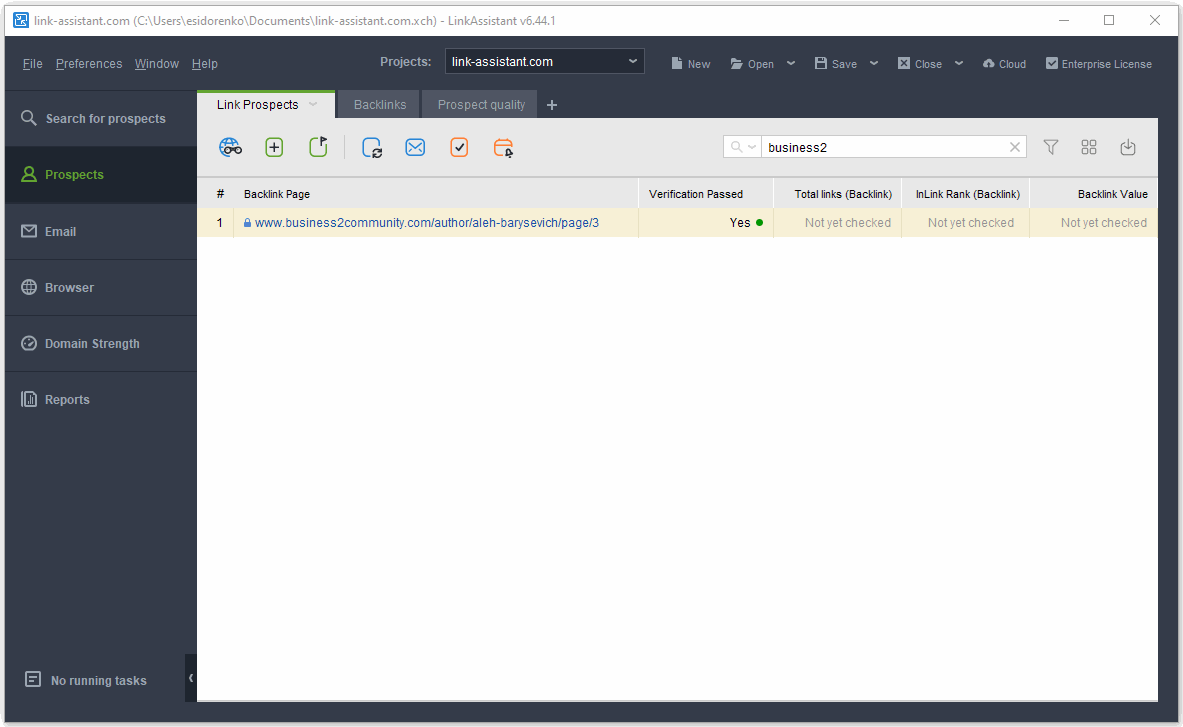 If you click on the header of the Backlink Value column, link resources that are most beneficial for your site's ranking potential will top the list.