Why do I see VAT/Tax on the Checkout?
Any added VAT/Tax depends on your country's financial and legal requirements and can neither be evaded nor manipulated from your/our end.
Check the VAT/Sale Tax rates that apply for your country here.
For the added tax to be excluded/refunded, you must initially place the order on behalf of a company, and provide a valid VAT ID or send your company's tax exemption certificate along to 2Checkout at pay@2checkout.com.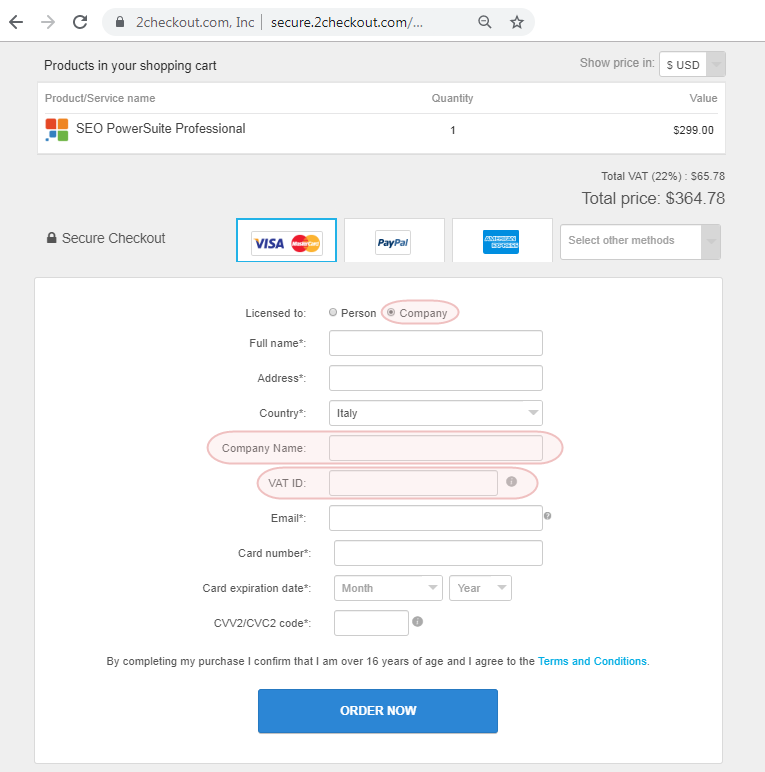 No billing details can be modified in the invoice after the order has been processed.