How do I get an invoice for my order?
When you make your very first purchase at Link-Assistant.Com, you get automatically registered by our payment processor 2Checkout (former Avangate).
Your login credentials are being sent to you via email right after you place an order. You can log in to your Shopper Account, or restore the password if lost.
---
Once you place an order, the invoice is automatically sent to the billing email address you specified on the checkout. If you haven't received it at once, kindly check the Spam/Junk folders of your email account. You can also request any older invoices at any time!
Get the invoice by Order Reference
If you have the Order Reference no. at hand, go directly to this page and enter it along with the email address you've used upon ordering.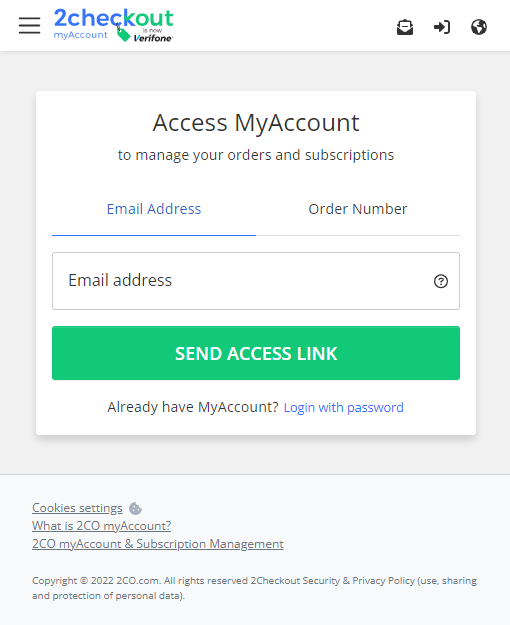 Check your Order History
If you're not sure about the Order Reference no., log in to your Shopper Account and go to Order History.
Kindly note that no billing details can be legally added or modified once the order has been processed and the invoice has been generated.
If you have any trouble finding any details in your 2CO Shopper Account, don't hesitate to contact our Support Team anytime!