How do I connect my email account to SEO PowerSuite?
If you create a Publishing Profile in any of the SEO PowerSuite apps, you'll need to connect an email account to send the access link or attach a PDF report. If you're using the Emailing module in LinkAssistant, you'll also need to connect your email account to send and receive emails.
To connect the account successfully, you'll need to:
make sure that POP is enabled in your account settings since the software does not support IMAP
check with your email service provider on the exact settings to be used in a third-party app (servers, ports, security settings)
You can use any email account that is allowed to be used in third-party email clients. Below you can find the common settings that work for Gmail and Yahoo! Mail (paid accounts only).
Connecting a Gmail account
Log into your Google account and go to App Passwords section:
Generate a specific password for any of the SEO PowerSuite apps: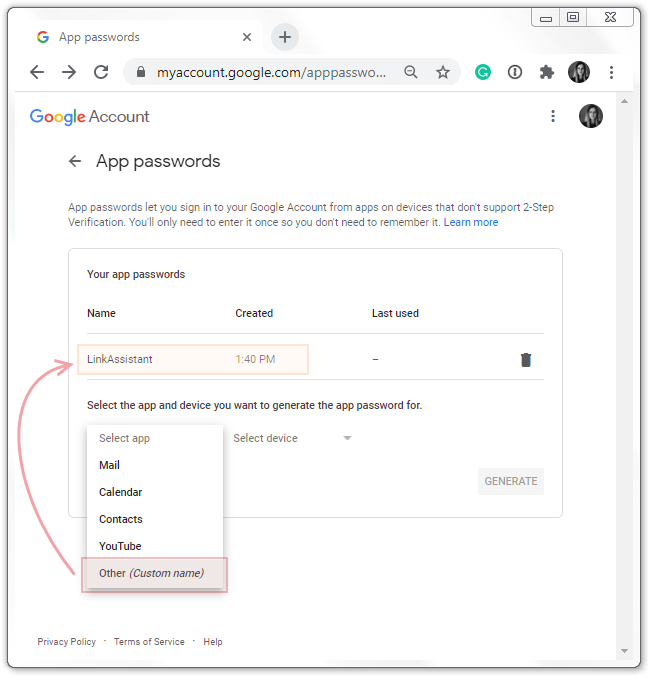 In the SEO PowerSuite apps, use the following settings when setting up a Publishing Profile:
Mail Server Address: smtp.gmail.com
Server Port: 465
Use Secure connection: ON (SSL/TLS)
Server requires authentication: ON (your Gmail username and app-specific password)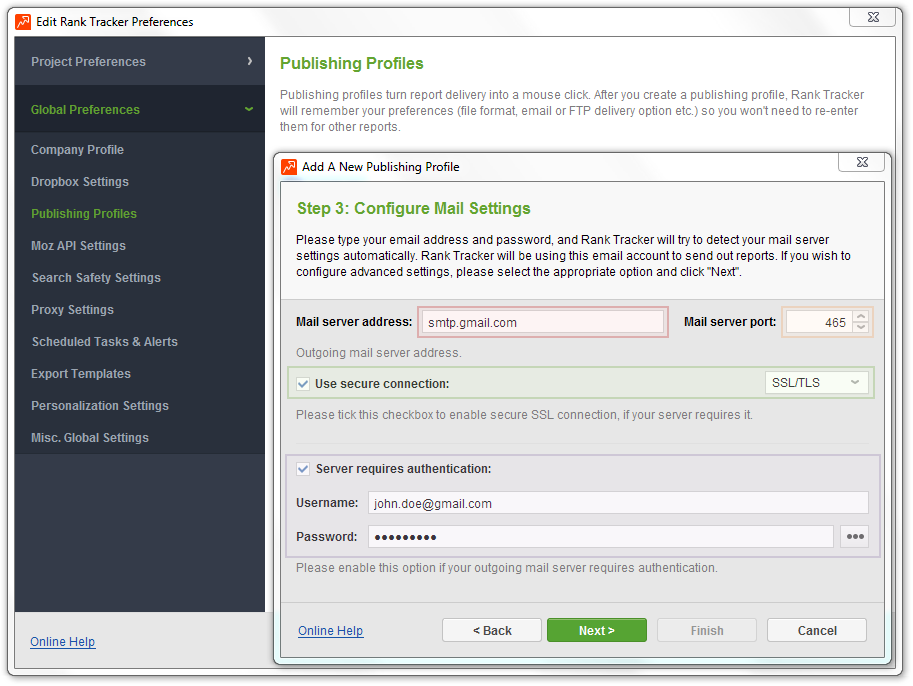 In LinkAssistant Email Client, you'll also need the Incoming Mail Settings:
Incoming Mail Server: pop.gmail.com
Server Port: 995
Use Secure connection: ON
POP3 Username: your Gmail username
POP3 Password: your app-specific password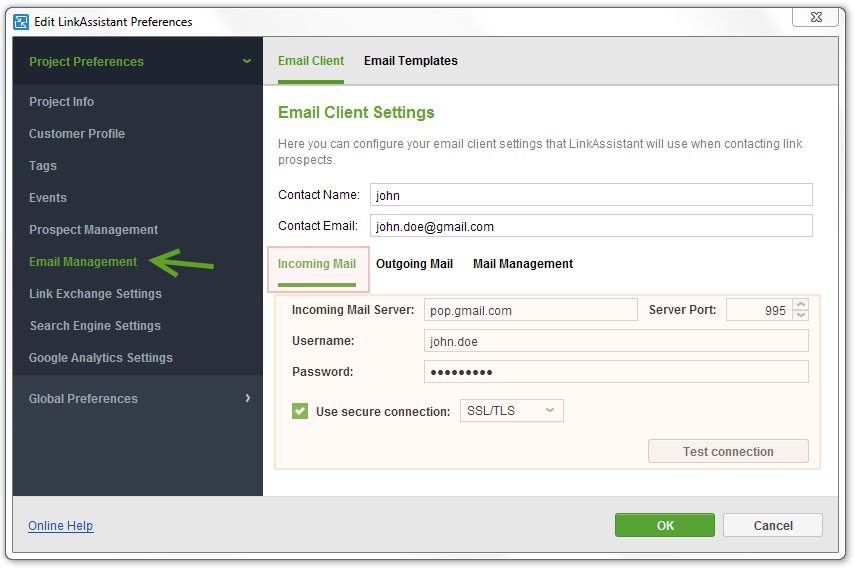 Connecting a Yahoo! Mail account
Please note that free Yahoo! accounts are not compatible with third-party mail clients - the feature is exclusive for the paid Yahoo! Mail account owners.
In the SEO PowerSuite apps, use the following settings when setting up a Publishing Profile:
Outgoing Mail Server: smtp.mail.yahoo.com
Server Port: 465
Use Secure connection: ON (SSL/TLS)
Server Requires Authentication: checked (Use POP3 account settings)
Use POP3 Before SMTP Authentication: OFF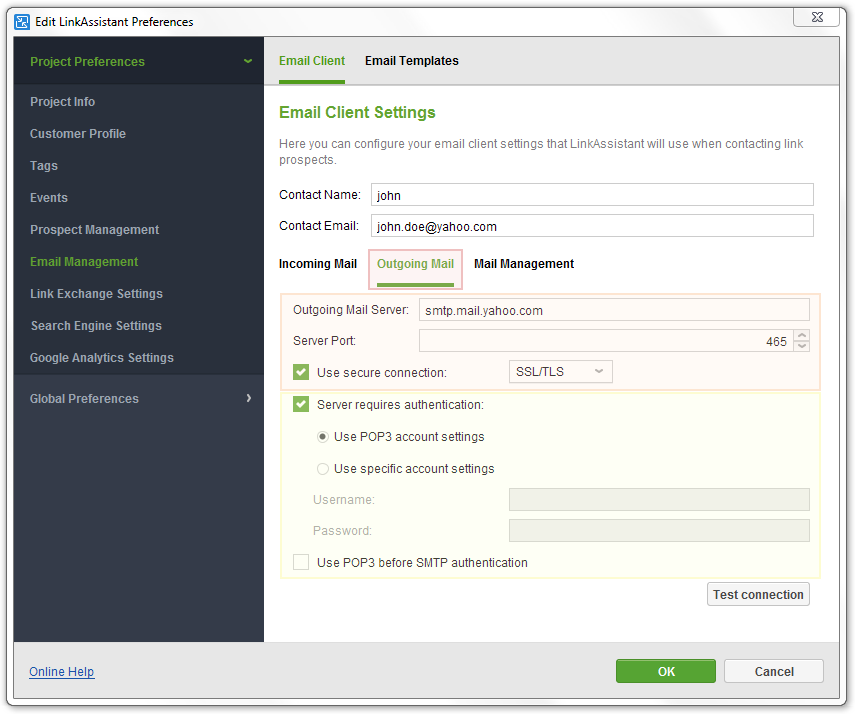 In LinkAssistant Email Client, you'll also need the Incoming Mail Settings:
Incoming Mail Server: pop.mail.yahoo.com
Server Port: 995
Username: your Yahoo! Mail Plus ID (your email address without the @yahoo.com part)
Password: your Yahoo! Mail Plus password
Use Secure connection: ON (SSL/TLS)