How to change project URL?
It is not possible to change a project URL in any of SEO PowerSuite tools.
But in case with Rank Tracker, if you changed your domain name and would like to track positions for the new domain address in the same old project, you can add your new address to Alternative URLs:
open your project in Rank Tracker and go to Preferences menu -> Alternative URLs -> enter the new address of your website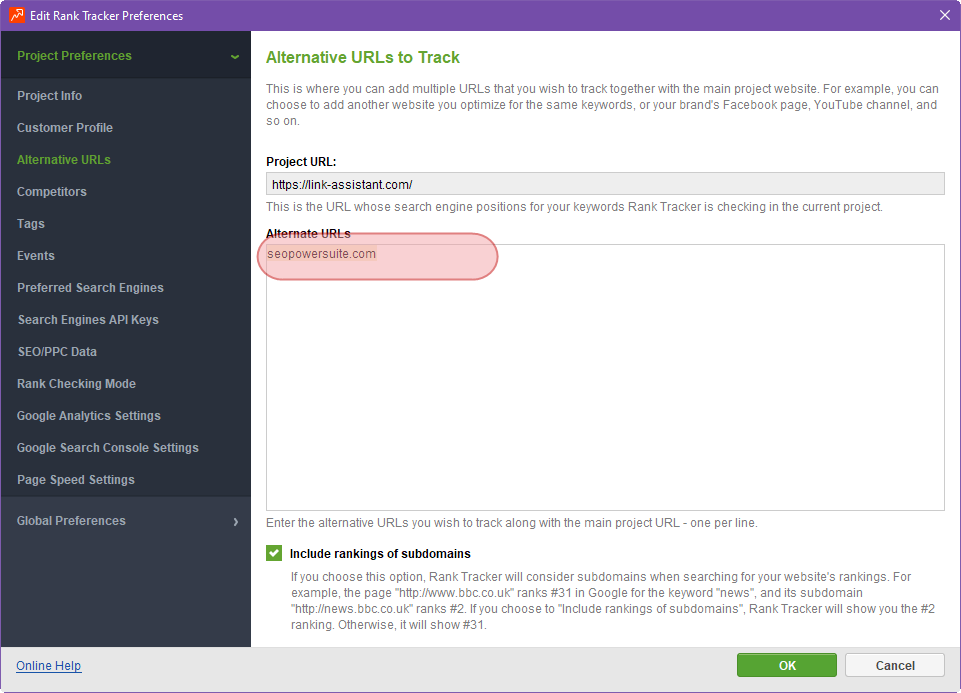 then switch to Rank Checking Mode and enable 'Track multiple results for keyword'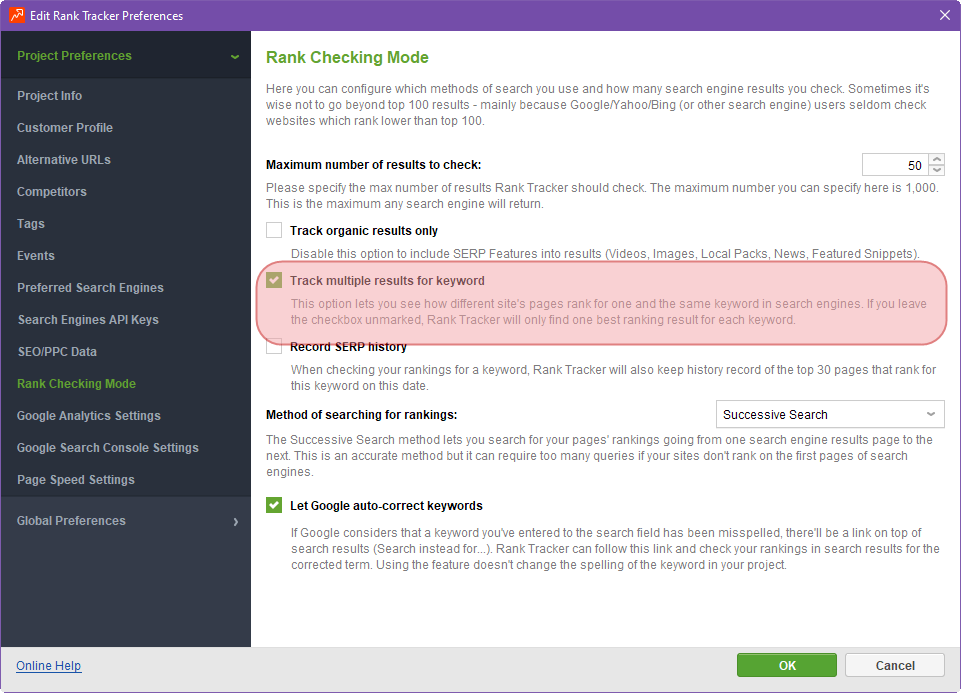 click OK to apply the changes.
Now your Rank Tracker will be collecting positions for both versions of your site: your original URL and the alternative URL.
Eventually, your old address will be removed with the new address in Google SERPs, so in your project you will be seeing results only for the new address, yet keeping your old ranking history in the same project.
How about Website Auditor, SEO SpyGlass and LinkAssistant?
If you moved your website to a different address you will have to start a new project in all of these tools, it is impossible to update an existing project in SEO SpyGlass, LinkAssistant or Website Auditor with a new project URL.