Why is my country not on the list of supported regions for Rankings Keywords/Keyword Gap and Competitor Research?
Ranking Keywords, Keyword Gap, and Competitor Research are the newest keyword/competitor research methods currently available in Rank Tracker. These methods let you pull keywords a site is ranking for by picking a country and specifying the site's domain or find your SEO-competitors that compete for the same SERPs. But what if your country is not on the list of those available under either of the modules?
Keyword data fetched via Ranking Keywords, Keyword Gap, and Competitor Research lives on our server's side - in SEO PowerSuite Keyword Index. The Index is an ever-growing keyword analysis database that also lets you retrieve normalized keyword data from Google Ads without connecting a Google Ads account.
The logic behind SEO PowerSuite Keyword Index is simple: the more users check keyword data for any given region, the more region-specific data is stored in the database. Currently, the regions available under those modules are those with the largest number of users.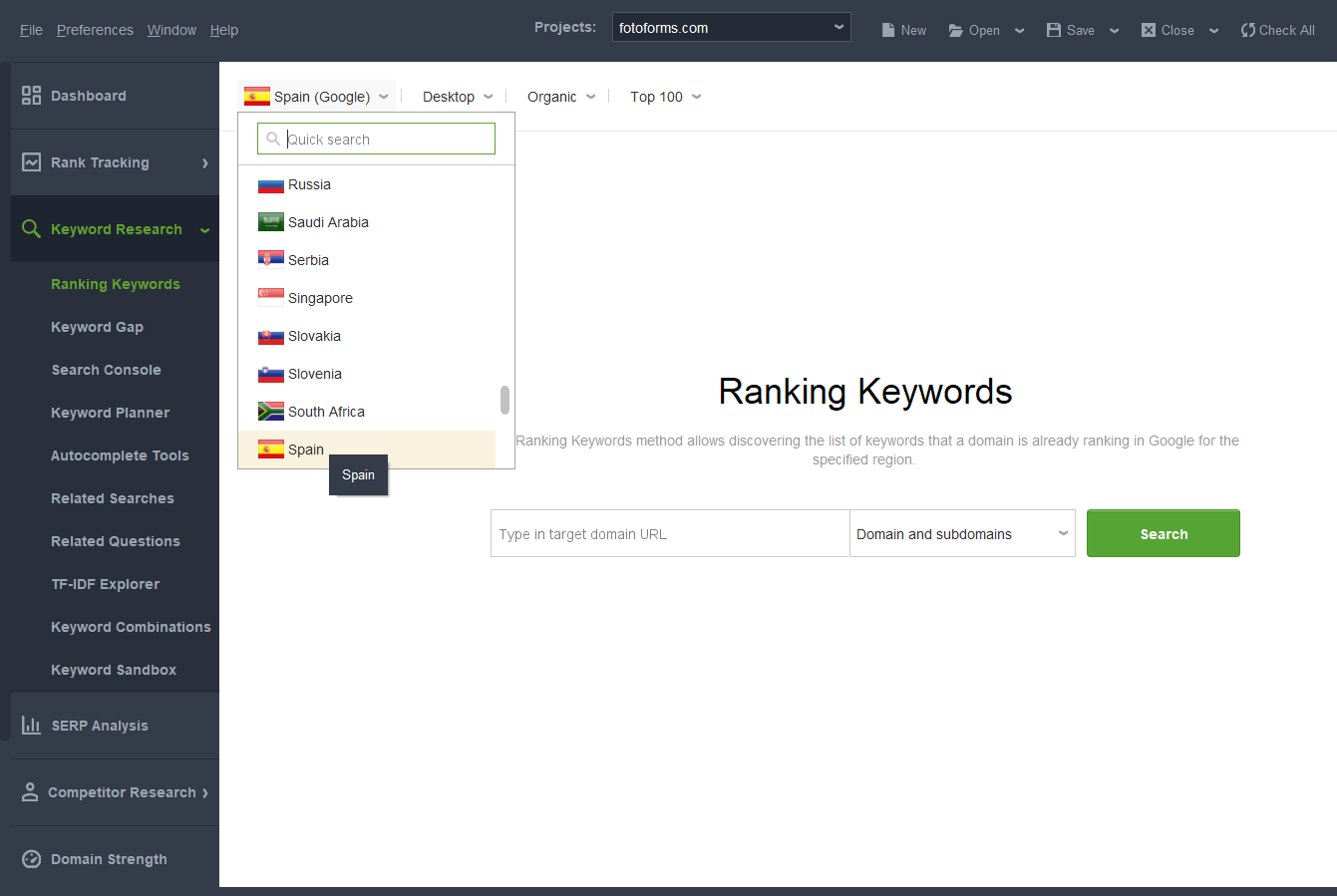 Country databases are therefore released when there's enough keyword data for the respective regions stored in the Keyword Index.
In case your country is not on the list of available regions yet, it means that the number of users for that particular country doesn't measure up to the number of users from other countries on the list. As soon as we have enough keyword data for your region, it will be added to both Ranking Keywords and Keyword Gap, as well as Competitor Research.