How to change the report language?
By default, SEO PowerSuite reports come in default language that has been selected upon installation.
However, you can easily switch to any other language supported by the software.
How to change report template language
Upon editing any report template, go to template settings, switch to Localization, and choose the language from the dropdown menu: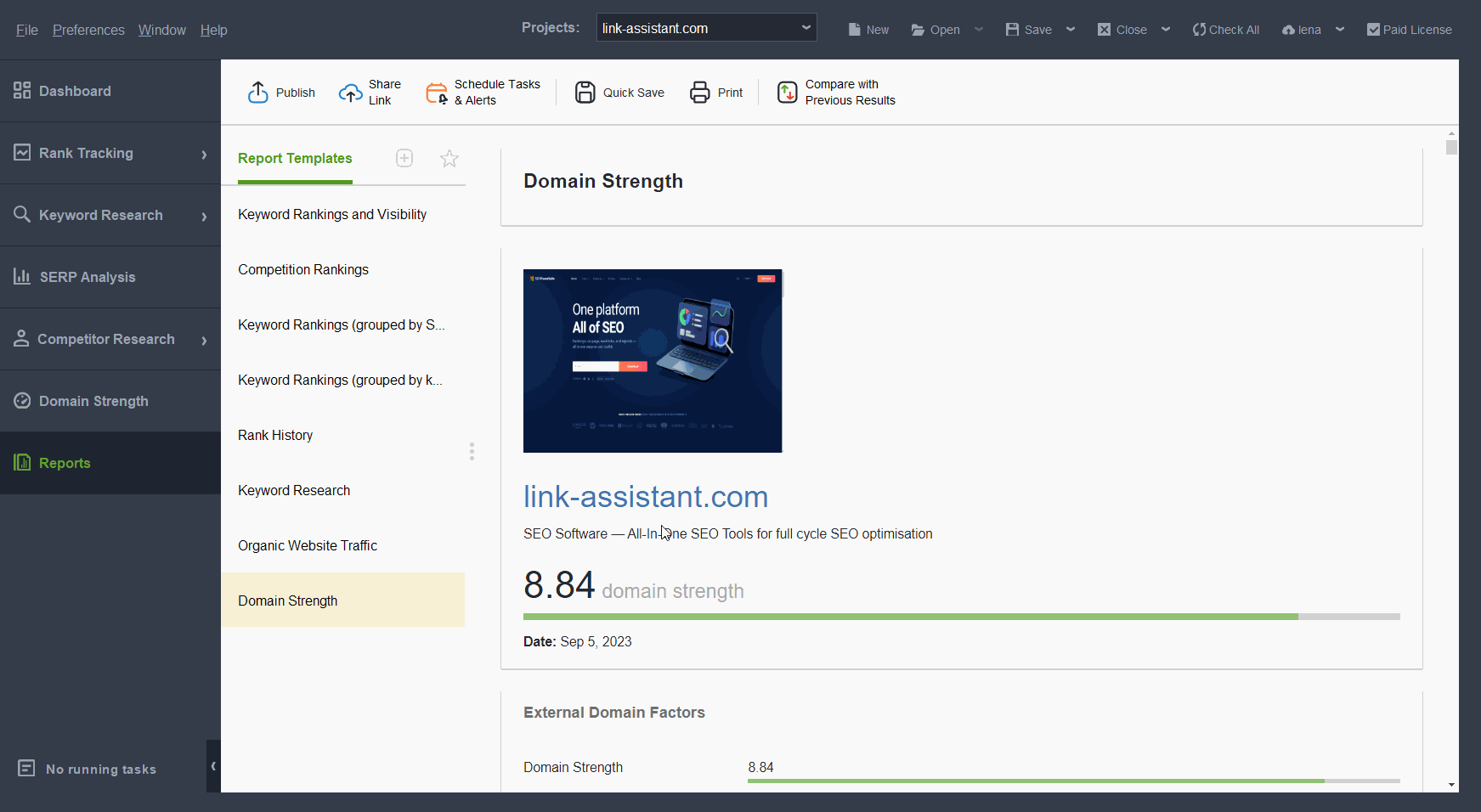 NOTE: the template name and the widget titles won't be translated automatically since those are editable text-fields that can be non-default. To translate those, you'll either need to edit each widget individually: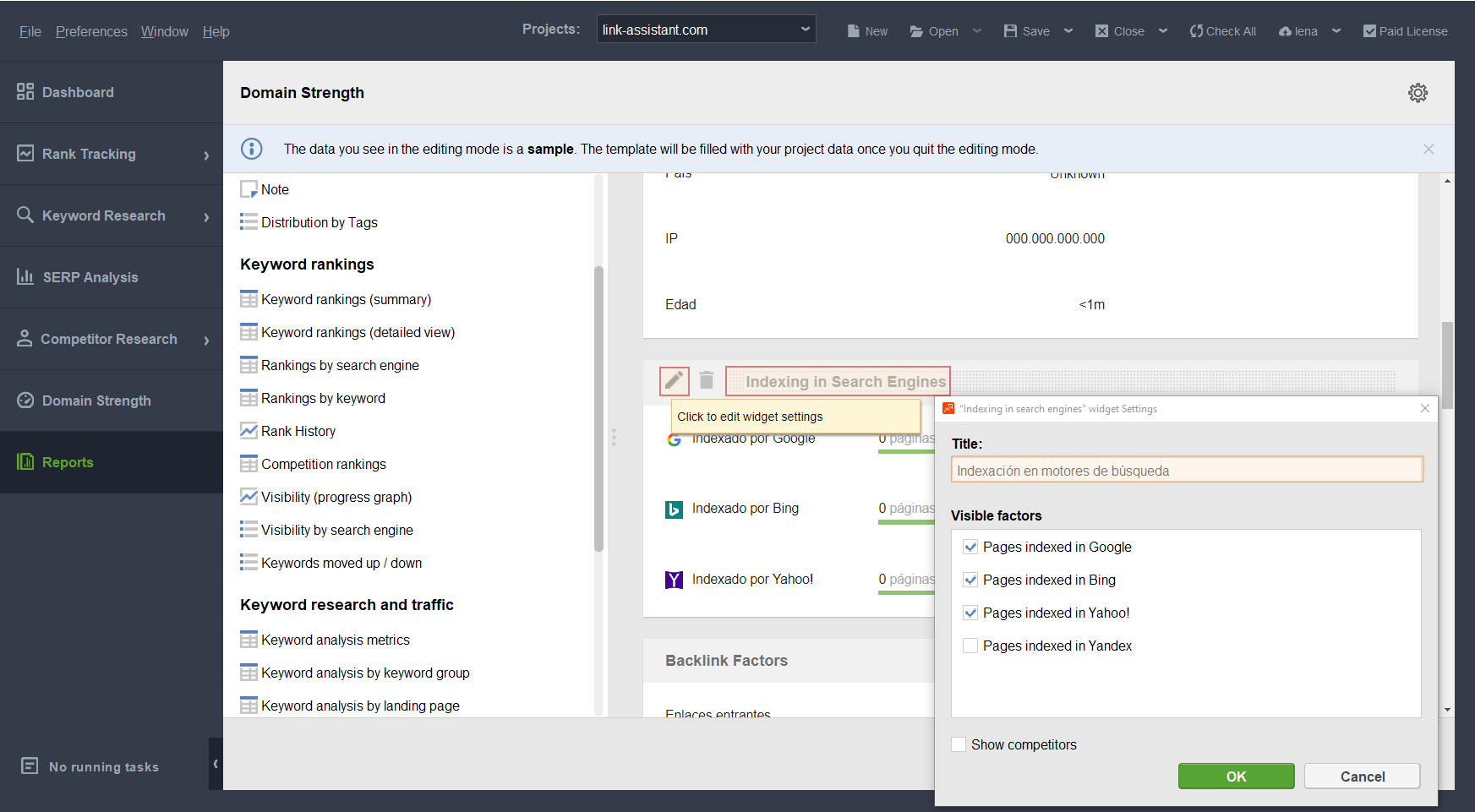 or change the default language for the reports, and create a new template.
How to change the default language for reports
Changing the default localization for the reports will let you create the fully-translated templates at once (with all the widget titles localized as well). To change it, edit any template and go to Localization again, but make sure to click Set as default, and save all the settings.
After that, go ahead and create a new template that will fully come in the language you have set default.