How do I import rank history from other tools to Rank Tracker?
If you're switching from another rank tracking tool that supports CVS export, you can import the rank history for your website into your Rank Tracker project in a few steps.
Rank history can be imported by

one date at a time

(if you need to import the data for multiple dates, you'll need to import

multiple files one by one)
The import file must contain

Keyword List
For each search engine, there must be both

Rank

and

Ranking URL

columns
The import file must be

properly formatted
How to prepare the data for import?
For each date, create a CSV file that features the same list of keywords in a separate column. For each search engine you'd like to include, add the Rank and the Ranking URL columns.
Below is a sample file with 2 search engines ready for import: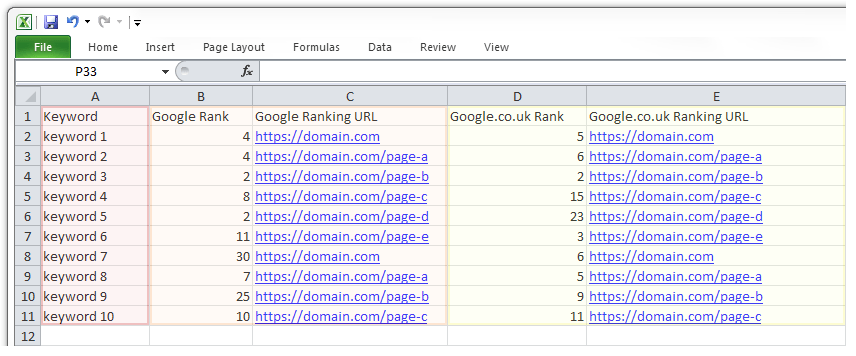 How to import the data into your Rank Tracker project?
To import the data, open/create a project for the exact same domain.
Make sure that all the search engines used in your import files are added to your project (or add the missing ones under Preferences > Preferred Search Engines).
Go to File > Import > Keywords... and follow the wizard to import the file you've prepared:
Hide the first row (the column names) and check the encoding
Set the

corresponding delimiter
Assign columns

to the file contents
Choose the date

to import the history for
Preview the data and load it to the project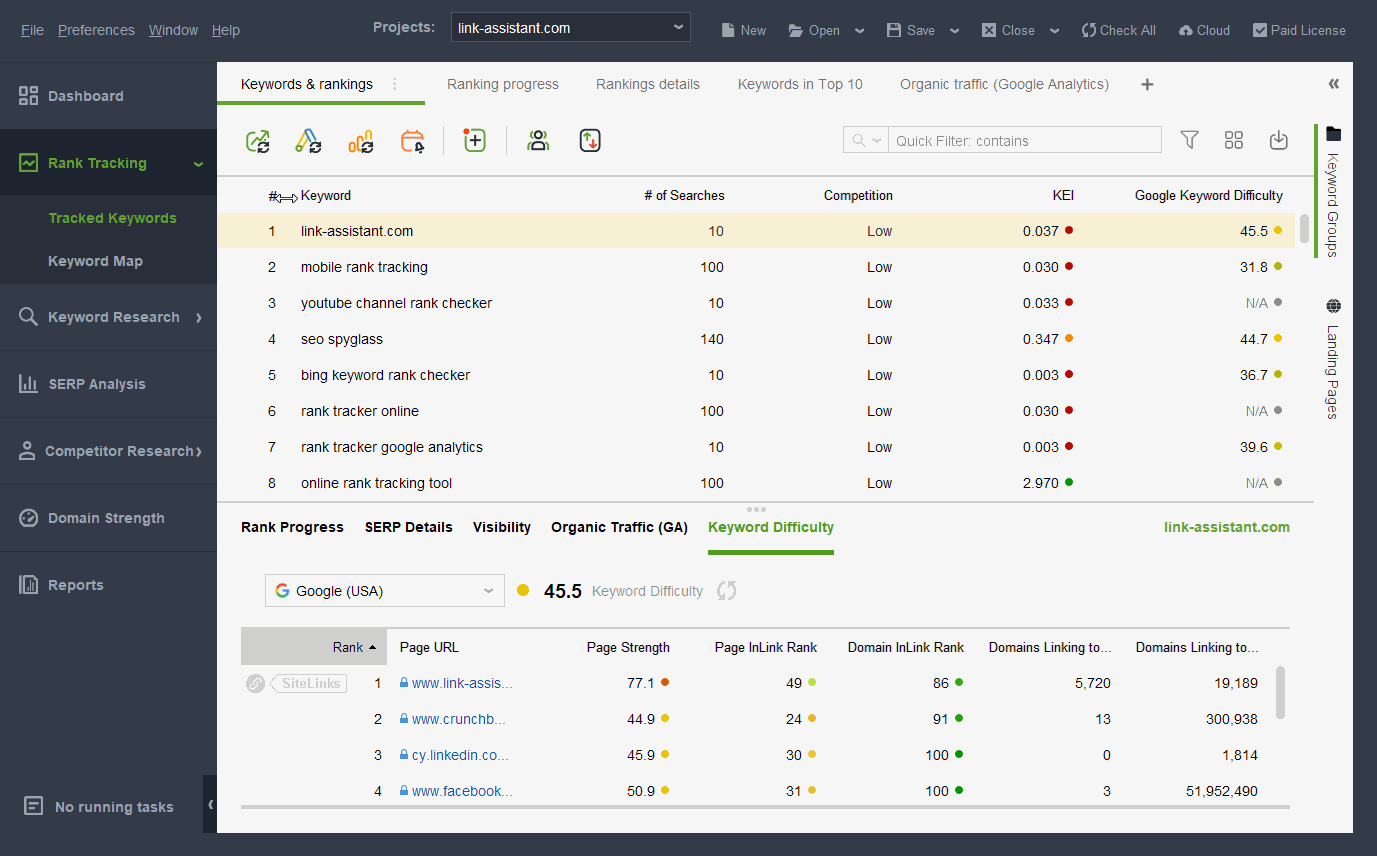 Repeat with the files for other dates if needed, and make sure to save the project with all the new historical data imported.