Why number of Sessions is lower than Expected Visits?
Occasionally, the number of sessions a site has received through a keyword (according to Google Analytics) may turn out lower than the Expected visits (the estimated traffic you might get if ranking on position 1).

There might be several reasons:
Inconsistent targeting settings for the SEO/PPC Data
The traffic estimation can be unrealistic if you don't adjust the targeting settings (Country and Language) in Preferences > SEO/PPC Data. The more precise your search volume settings are, the more accurate traffic estimates you'll get.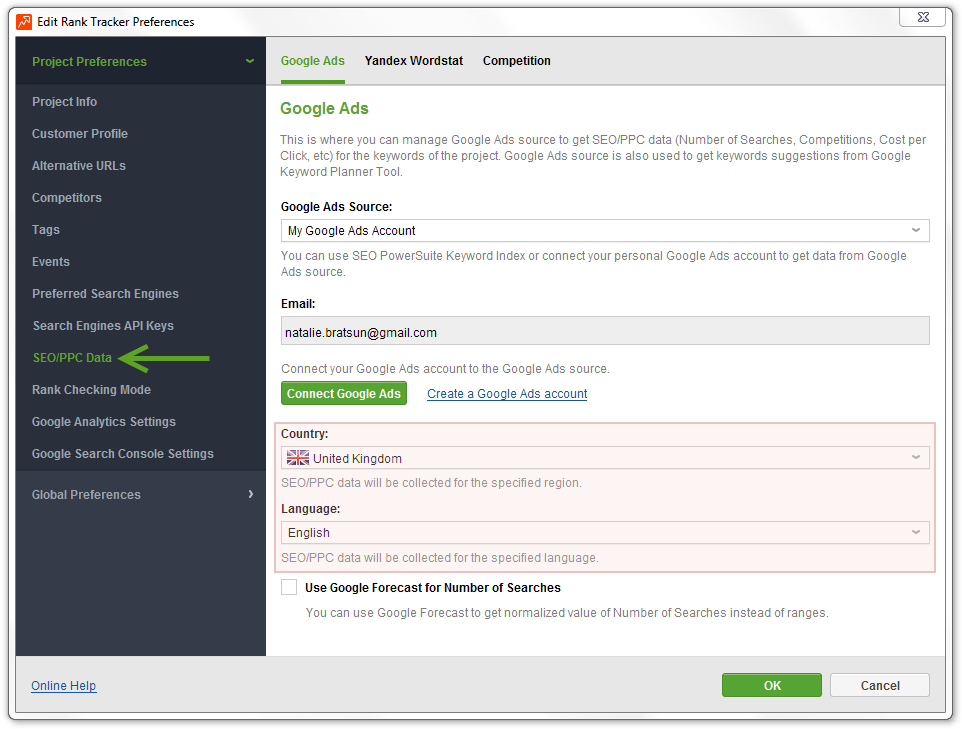 Seasonal decline in keyword popularity
The Keyword's number of searches within a certain month might have been lower than the 'monthly average within a year' that GoogleAds' Keyword Planner shows. You can check on that through your Google Webmaster account (Your Site on the Web -> Search Queries). The Impressions column will give you the exact number of times your pages appeared in search results for each term.
Undocumented visitors
The number of visits your site received from search engines can, in fact, be higher than your Google Analytics stats reflect. Here's why: if visitors are signed in to their Gmail accounts, you won't see which keyword(s) they have come through.
In Rank Tracker, you can check the Organic Traffic factors calculated by our own special formulas to uncover the visits hidden under the Not Provided label in Google Analytics with 91% precision.
Lower positions due to personalized search
Because of miscellaneous customizations, the positions Google searchers have been finding your URL at can be lower than the ones in your project.
In Rank Tracker, you can connect your Google Search Console account under Preferences > Google Search Console and check the Avg. Rank for the keywords (the average position your site appears on to the searchers for a keyword).
Low number of clicks on your link
The click-through rate (CTR) your page has been getting can be lower than average. As a rule, about 40% of web searchers click on the top result. However, other URLs can sometimes take clicks away from the top-ranking page. These can be:
Ads
Featured results (Local Packs, videos, images, results with Featured Snippets, etc.)
Other organic search listings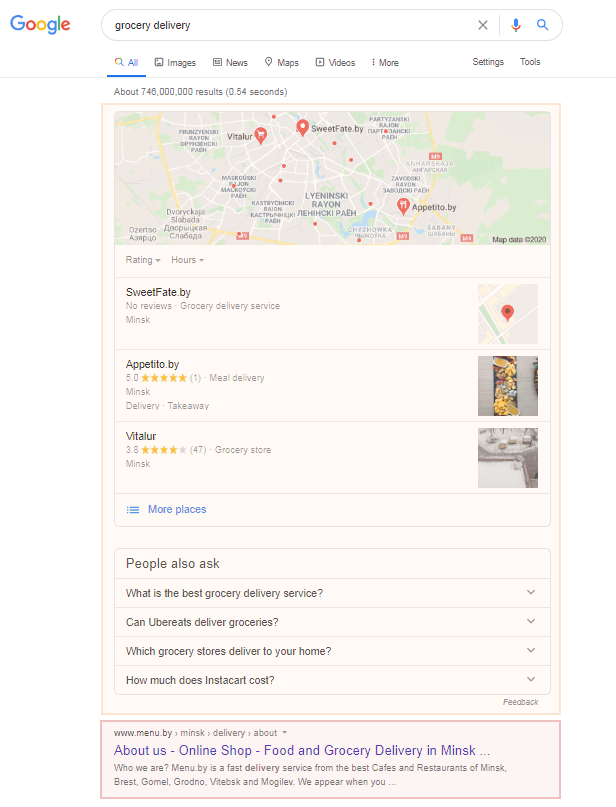 While you cannot manipulate the presence of featured results in Google's SERPs, you can adjust your snippet to attract more visitors and occupy that 'position zero' yourself. This will let you take maximum advantage of your site's presence in organic search listings.