How do I import Link Prospects from SEO SpyGlass to LinkAssistant?
As you investigate your competitors' backlink strategies, you may discover lots of valuable sources you would like to get the backlinks from, too.
In SEO SpyGlass, for instance, you can analyze the competitor's backlink profile or run Domain Comparison to find prospective domains (the ones that link to any of your competitors but not you).
With the SEO SpyGlass Enterprise license, you can easily export that data to a CSV. Once you export the domains of your interest to a CSV, you can import that CSV file into your LinkAssistant project to turn your competitor's high-value backlinks into your Link Prospects.
How do I export the data from SEO SpyGlass?
To export the data from Backlink Profile > Backlinks, use the File > Export menu and follow the wizard.
When importing the data for LinkAssistant, it makes sense to choose the Linking Domain and Backlink Page columns for the export - to use those as Prospect Domain and potential Backlink Page later.
To export the data from Domain Comparison > Link Intersection, simply set the predefined filter to Prospective domains, and, optionally, remove all the columns from the workspace except for the Linking Domains (to have a cleaner CSV).
Click the Quick CSV Export button (

) - this will export all the currently visible records from the workspace: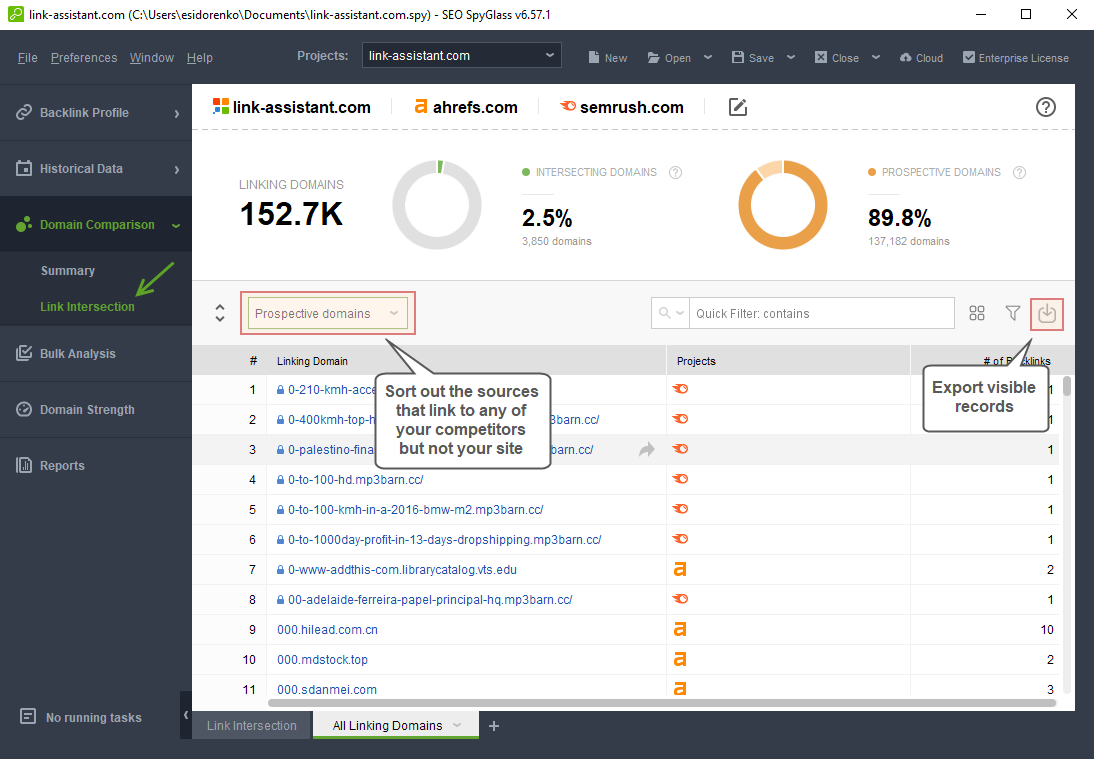 How do I import the data into LinkAssistant?
Create a project for your website in LinkAssistant, or open an existing one.
Go to File > Import > CSV file, choose the file you've exported from SEO SpyGlass, and follow the wizard.
Remove the 1st line with the column names
Choose the correct delimiter (Comma by default)
Assign the corresponding columns for the imported records (Prospect Domain

and potential

Backlink Page)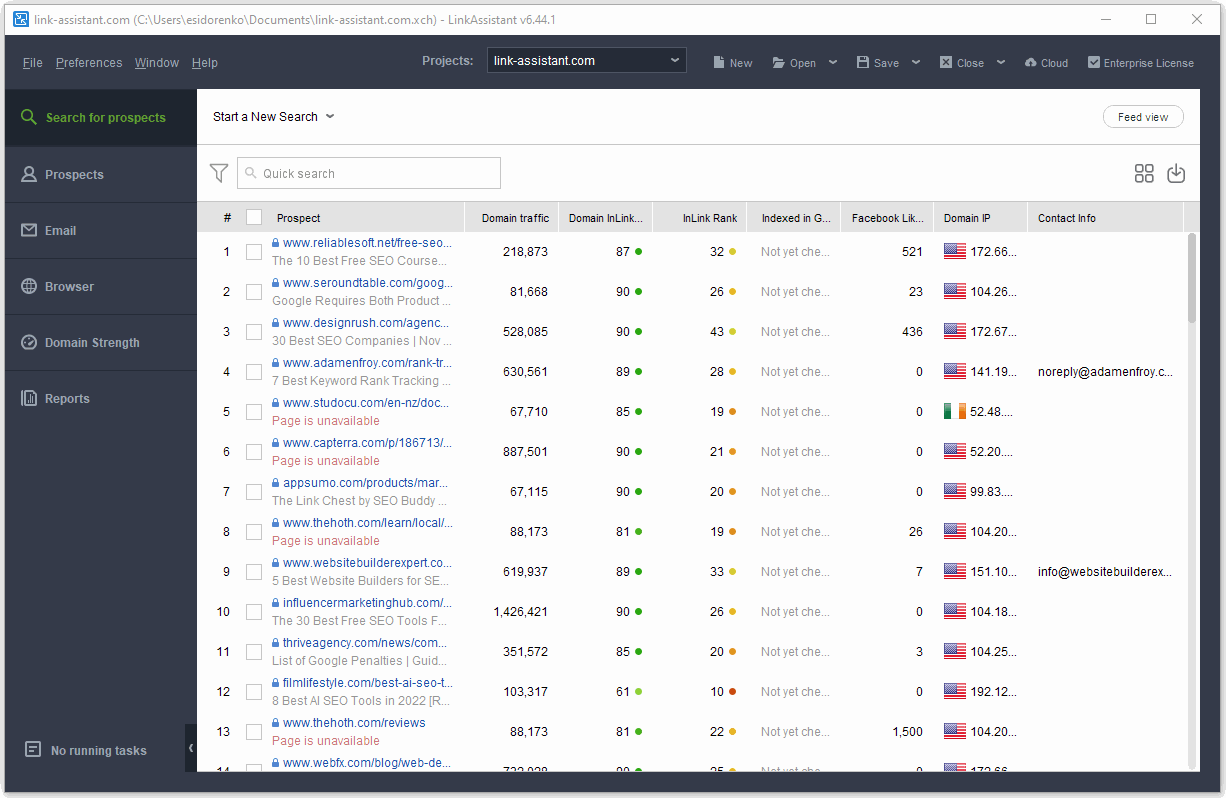 That's it! Now you have all the data to further work within LinkAssistant - analyze prospects, reach out with link exchange proposals, verify and monitor your backlinks.