What's the difference between (Backlink) and (Prospect) factors in LinkAssistant?
In your LinkAssisant project, you can find multiple identical factors (Alexa, InLink Rank, etc.) that are either marked as (Backlink) or (Prospect). So what's the difference?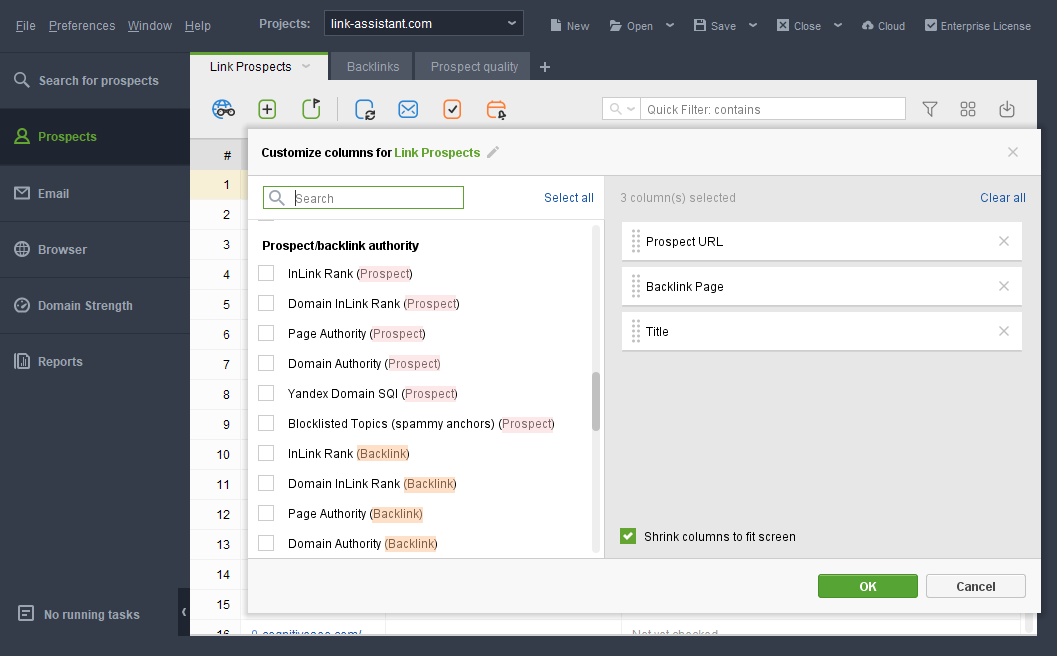 When you add a Prospect to your project, you can assign a Backlink page to it - that would be the exact page you have/are willing to have the backlink from.
In most cases, the Prospect would be the root domain, and the Backlink Page would be the exact page URL. In some other cases ("wheel linking", for instance), the backlink page you end up agreeing on with the prospect - may not even belong to the Prospect domain.
Apart from that, some of the metrics (authority, in particular) may significantly differ on the domain level and for a particular page of a site.
That's exactly why LinkAssistant allows you to check the most vital factors for both Prospect domain and Backlink page, individually.