Interface size is too large / too small
You can adjust the interface size of each app by going to Preferences > Personalization Settings, and then restarting the app for the changes to apply: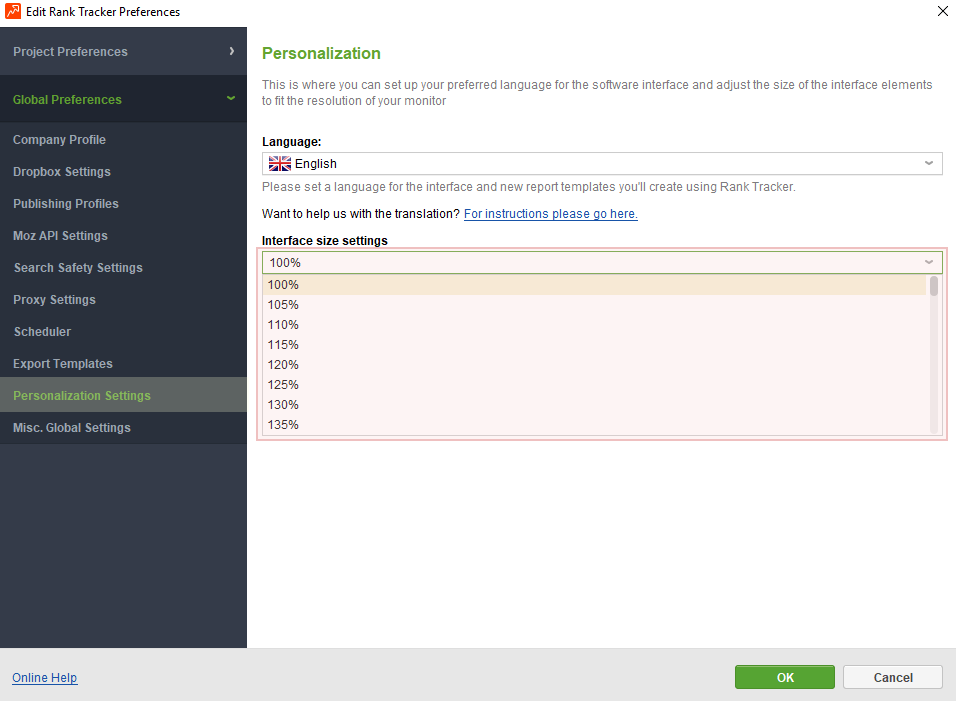 In case you cannot access the Preferences menu because the interface size is too over-maximized, here's a short workaround:
1. Press the ALT+P keys on your keyboard - this will open the menu,
2. Press the Arrow Up button two times and press Enter - this will open the Personalization Settings,
3. Set the interface size to 100% and press Enter again, then restart the software.