Interface size is too large / too small
You can adjust the interface size of each app by going to Preferences > Personalization Settings, and then restarting the app for the changes to apply: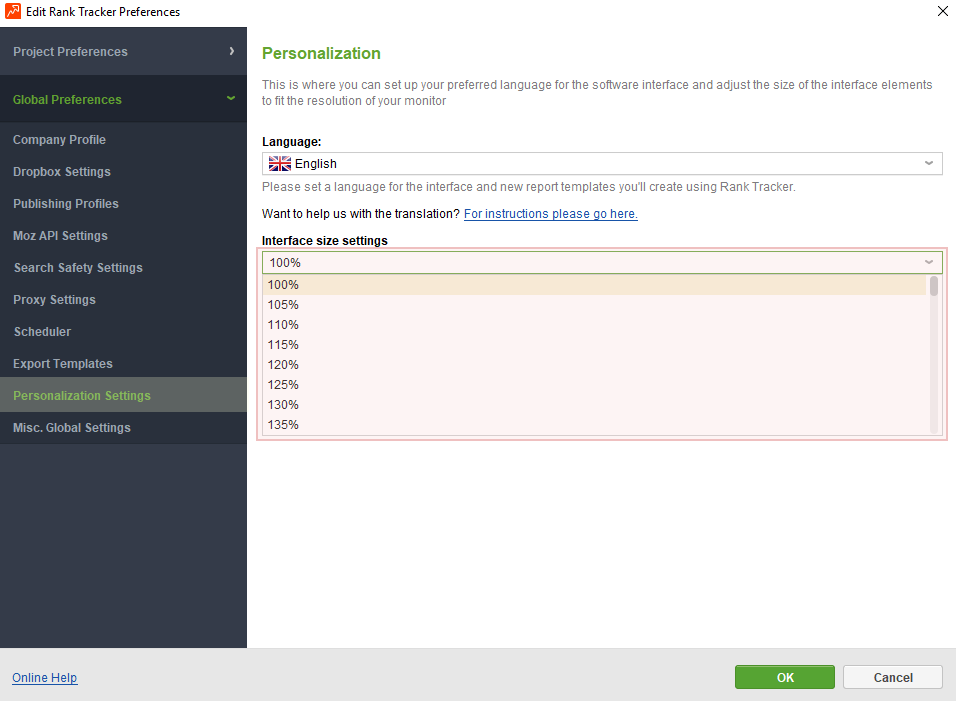 Important: make sure you completely restart the software to apply the new changes. Sometimes, when your SEO PowerSuite app has any active scheduled tasks, the software may not close down completely but will remain hidden in the system tray: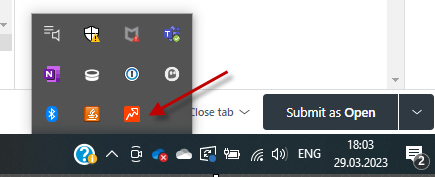 To close it down, right-click on the icon and choose Quit.
In case you cannot access the Preferences menu because the interface size is too over-maximized, here's a short workaround:
1. Press the ALT+P keys on your keyboard - this will open the menu,
2. Press the Arrow Up button two times and press Enter - this will open the Personalization Settings,
3. Set the interface size to 100% and press Enter again, then restart the software.